Finding the best contractor to remodel your home
Finding the best contractor to remodel your home is the key to getting exactly what you want, in a timely manner and within your budget.
Your home is one of your most important investments. It's a huge financial commitment and it's a place of comfort and security for you and your family. Because your home is such an important part of your life, you should take the time to make sure you choose the right company to make your dream home a reality.
You've probably heard stories from friends, family and neighbors about renovations. The success stories usually start with hiring a quality contractor. If the project didn't go so well, they can tell you who not to hire.
Another person to avoid hiring is "a guy" someone knows who will do it on evenings and weekends and skip the permits and inspections. Although renovations can be expensive, avoid a situation that will cost you more in the long run and be a disappointment. It could really hurt the value when you go to sell your home, too.
Depending on the level of renovation you may be tempted to try a DIY project. It looks fun on the home improvement shows but do you know what permits are needed and how to handle anything that comes up? And, would you truly be happy with the results.
If you want a quality job, you have to hire a quality company.
With all the general contractors in the Naples and Fort Myers, FL, how do you find the best one?
The best contractor for the job
A good place to start is talking to friends, family and coworkers. Has anyone done any remodeling lately? They may have a great person they can recommend or they may have a contractor you should definitely cross off the list.
You can also look for a contractor online. Try several search terms that are general and specific. For example, for a home remodel project, you might want to search home remodels, renovation or kitchen or bathroom remodeling.
There are also some websites that specialize in building and construction such as BUILDZOOM. It offers the ability to get competitive bids for a project. Spec Development LLC, is ranked in the top 5% in Naples.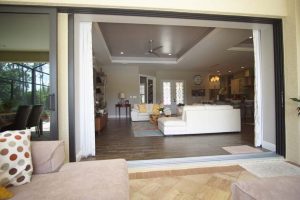 There are a variety of other websites that offer referrals but be sure learn how they come up with the referrals. Some websites are paid to promote certain businesses so they aren't objective.
Once you have a couple names of potential companies, do some research. Start by looking at their website to get an idea what the company is all about and what kind of work they've done. They should have this information readily available. Check out their portfolio. Do you like the work they've done? Although most companies can provide any style you'd like, if you don't like the work they've done, you should probably choose someone else.
It's also important that the company you choose is licensed and insured. You can search Florida Contractor Licenses on the state licensing portal. You can look up Collier County businesses or call Collier County at 239-252-2431. Collier County provides a list of unlicensed contractor early warning signs that you can download that you may find helpful as well. The company should also be able to provide proof of insurance.
Most companies will provide a free consultation so you should set one up before you make a decision. One thing to note is whether they show up when they say they will. How many times have you tried to hire someone for a job and they don't return your call or do what they say they will do.
During your consultation, you should also make sure that the person is answering all your questions and that you don't feel intimidated or pressured to make a decision. You want to feel comfortable with the person you choose.
Once you get the estimate, make sure you understand what's included and the terms of payment.
Although the project cost should be considered, don't use it as the only factor. The quality and integrity of the business are important as well. You can find good quality contractors who provide a fair price. You don't have to give up quality to get affordability.
Choosing the right company will help ensure you get quality work on time and on budget.