Condo remodel: What to expect
A condo remodel may sound like a daunting project but if you hire the right people and understand the process, it will be a rewarding experience. To help you prepare, we've put together some information on what to expect when remodeling a condo in the Naples and Fort Myers, FL area.
Starting the project off right will help ensure success. That means understanding what the project involves, having realistic expectations, proper planning and hiring the right people.
It all starts with choosing a professional and reputable company to do your condo renovation project. They should be honest, reliable and dependable. They can help guide you through the entire process.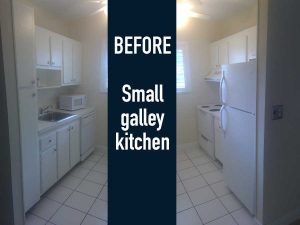 When you start your condo remodel project, you should have a general idea of what to expect. Whether you are remodeling a kitchen, bathroom or an entire condo, there are many things to consider. It's not always as easy as the home improvement shows make it appear. Here are some tips to help you understand what to expect during a condo remodel project.
What to expect for a condo remodel
It is important to understand what is involved in your project, how much time it will take and how much it will cost.
Your project will likely need one or more permits from the city or county where you live, or where you are doing the project if it's not your residence.
The company will have to submit architectural drawings that include existing and proposed changes. This process usually takes about three to four weeks.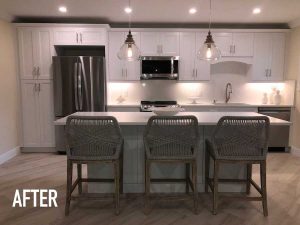 There may be some additional requirements for your project as well to make sure it meets current code. For older condos the city or county will make the contractor update certain aspects to meet modern codes. That could mean updating electrical panels, fire alarms, fire stopping, or other features you may not have considered.
In addition to the time needed to apply for the permits, some require follow up inspections. For those, you are often at the mercy of the city or county. Your general contractor should be able to give you an idea based on their experience and their communication with city and county representatives.
How long should it take?
The time frame depends on the extent of the remodel, the permits and inspections that are required as well as unforeseen circumstances.
The weather, availability of materials, and the amount of demolition of existing features contribute to the renovation timetable. The products you choose such as custom designs, will have an impact as well.
After you have finalized the design with your contractor, you should have a general idea of the timeline. Communication throughout the project should keep you updated on the completion date.
How much will it cost?
Although many people want a general price per square foot, that isn't the best, most reliable estimate for your project. There are many factors that impact the cost.
Your contractor should give you an estimate for the work that's planned. Whether they provide a fixed cost or "cost plus," you should know there may be additional costs because of hidden issues. When unforeseen obstacles arise, they can increase your budget. Some examples could include corroded pipes, faulty electrical wiring, or foundation or structural issues.
However, nothing should come as a surprise cost with your final bill. You should have prior knowledge and approval. A reputable company will keep you updated on the unexpected issues they face. They should discuss the types of obstacles as well as options to address them.
Another factor to consider in the cost as well as the timeline of the project is financing. Will you be financing the project and, if so, how? If you are applying for a loan or home equity line of credit, you'll need to factor the time involved with the application process as well as the cost. Some companies offer financing, so that could be a great option.
If you have trust in your contractor and they are communicating with you on a regular basis, you should feel confident your project is moving along in a timely manner without unexpected costs or delays. You should get a free consultation before you begin so you can get a good idea what to expect.