Know renovation costs before you buy a fixer-upper
If you are thinking about buying a fixer-upper, you need to know the renovation costs before you sign on the dotted line. Whether you plan to live in the home, rent it or flip it, you don't want to end up with a money pit that isn't worth what you put into it.
We have heard so many stories of people buying a house with the vision of transforming it into their dream home only to find it becomes a nightmare.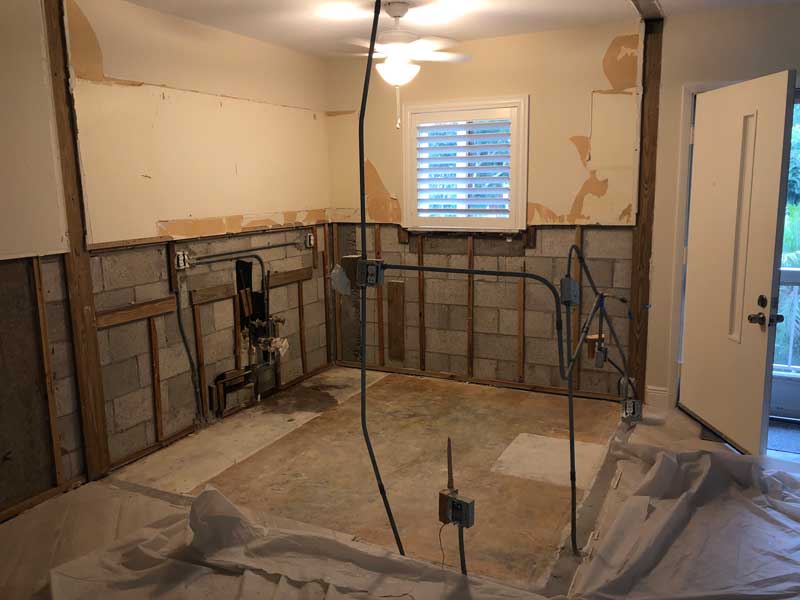 Recently, we were asked to provide a free consultation for someone who had just purchased a house he planned to renovate. The estimate for what needed to be done to this home far exceeded his budget and resale value.
When he bought the home, he had no idea how much renovations would actually cost, and he didn't realize all the work that needed done. He thought he had a keen eye for repairs and a good idea of the general costs but didn't check with a professional.
It was not easy being the person who had to tell the excited homeowner the realistic cost to remodel this house. If he would have called us for a consultation before he purchased the home, we could have helped him avoid this situation.
Once the house is purchased, it's too late to change your mind. If you are thinking of renovating a fixer-upper, get a renovation estimate FIRST!
Renovation costs
Before you buy a home that needs a major remodel, have a general contractor take a look at the home and provide an estimate. You need to include the renovation budget in your overall budget to purchase the home.
You should know how much work your renovation project will require. There may be some issues you may not have even considered. Does it have foundation issues, water intrusion or mold and do the electrical and plumbing systems need updating? Consult an expert to find out.
Whether it's a house, duplex, condo or an entire building, you still need an estimate. If there's a homeowner's association or management company you have to deal with, you should also check with them. There could be restrictions that don't allow you to make the changes you want.
People have also asked us what they should consider when they are dealing with an extreme fixer-up. No matter how much work needs done, you need to think about the value of the home. What is the resale value?
It might be nice to buy a house or condo really cheap, but the amount of time and money spent on it may not be worth it. Our advice for someone who wants a fixer-upper is to stick with projects that only require cosmetic work. If you find a deal that seems too good to be true, it probably is. Let an expert take a look and give you an honest opinion.
Know what you are getting into before you buy the fixer-upper.